"I LOVE THIS, I'VE SLEPT WITH THIS ON EVERY NIGHT FOR THE PAST MONTH."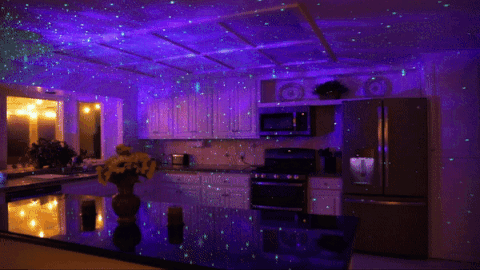 This
 

award-winning

 

Starry Light Projector will turn your living room into a

 

twilight starry scene!




Featuring 10 different dimmable colorful lighting modes, our Star Night Light Projector will create a magical experience right in your own home.





Including a built in Bluetooth speaker to play all your favorite relaxing songs, and remote control to easily change between the different modes: Ocean Wave or Starry Night Projection, or both! Easily change the color, speed and brightness of your Star Night Light, or adjust the volume or music mode.




The Auto-Off timer is simple to use, just set a timer for 1h, 2h or 4h - making it the perfect night light to go to sleep with.




Our Starry Projector Light is sure to impress!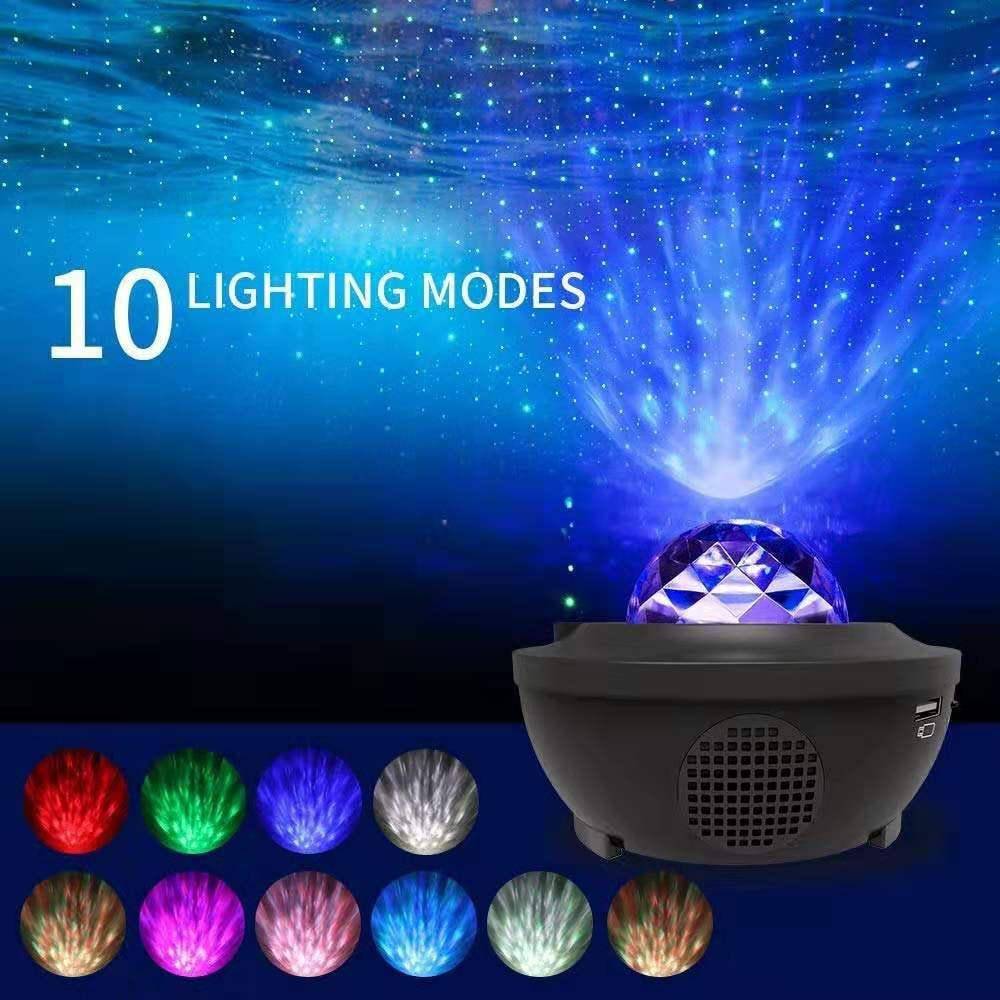 There are as many reasons as stars in the sky! Here are a few
Help your children get to sleep (So you can relax!)
Create a beautiful atmosphere in any room
Change the mood with the 10 lighting modes
Make a romantic moment with your significant other
Play your own relaxing music & enjoy the light show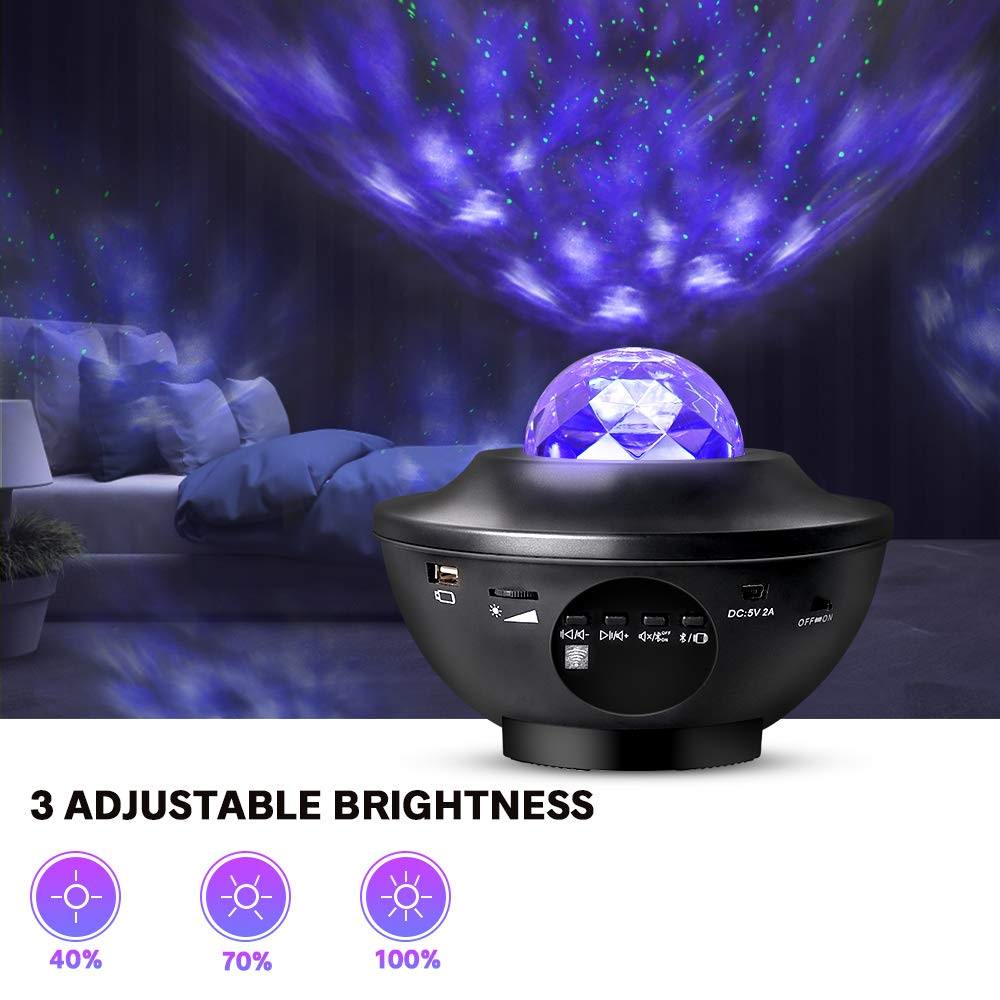 Enjoy the amazing night sky in so many different colors! Choose between 10 different lighting modes, as well as Starry Night or Ocean Wave projection - or even both! Fully adjustable brightness means you can switch the mood at any time to create the perfect atmosphere.